Repair and conversion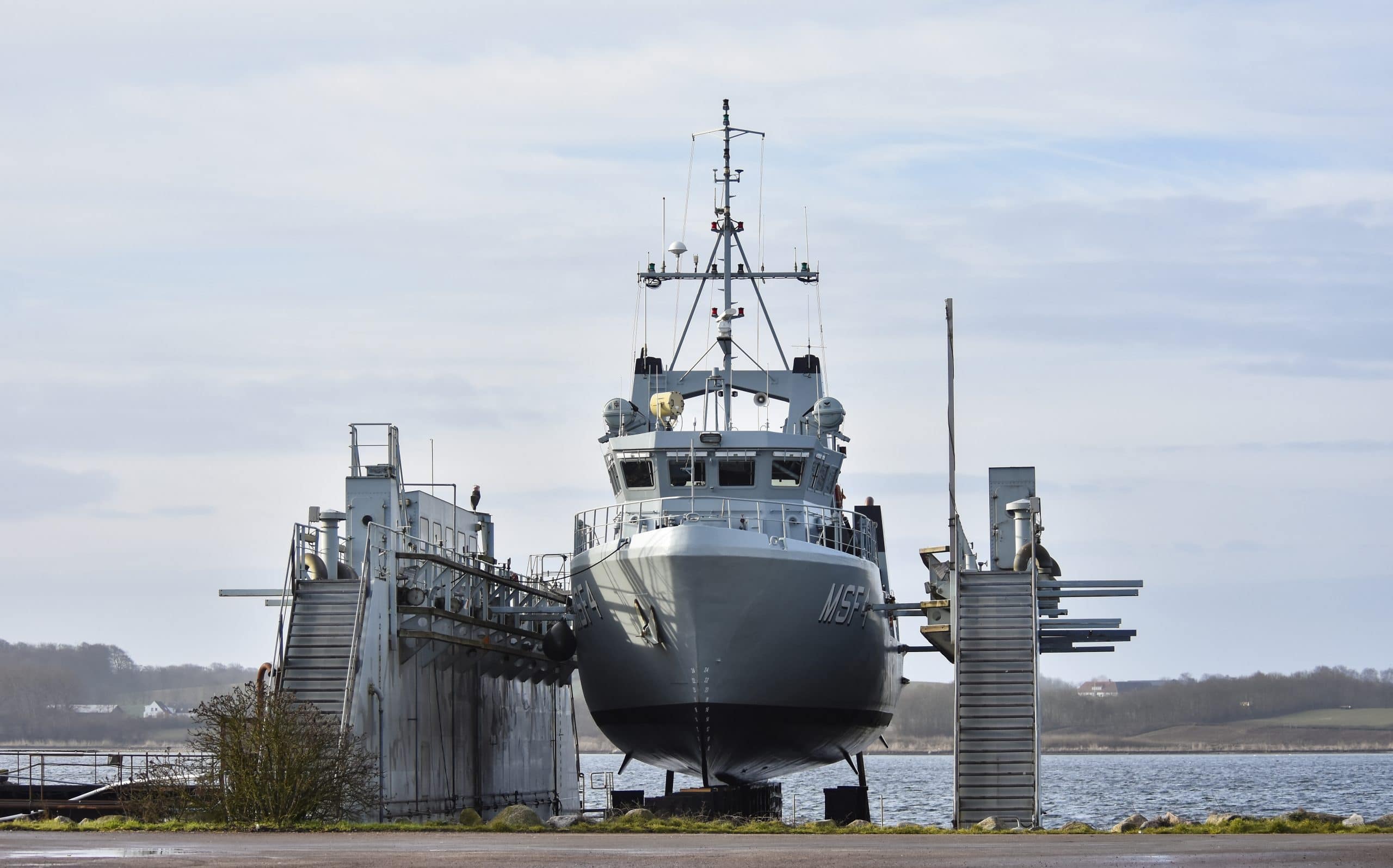 500 ton floating dock
FAABORG VÆRFT A/S has its own floating dock, which handles larger vessels with a capacity of 500 tonnes, 60 m in length and 9.5 m in width.
Power, fire pressure, water and air supply.
The floating dock can also be covered if required for special tasks.
Our dock is highly efficient, ensuring fast docking and undocking of all vessel types.
Large hall capacity
FAABORG VÆRFT A/S has several construction halls where new construction and repair work can be carried out regardless of the weather.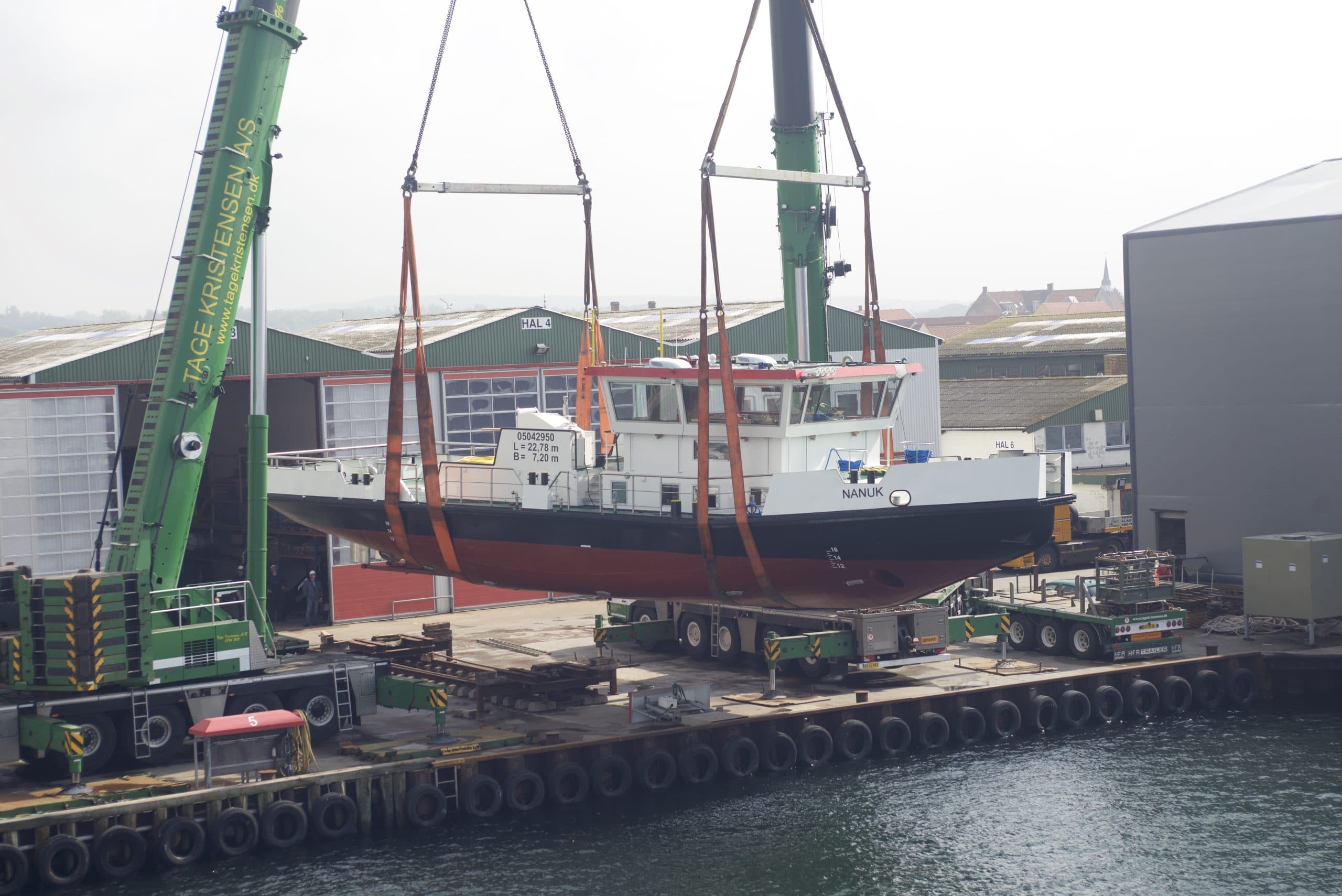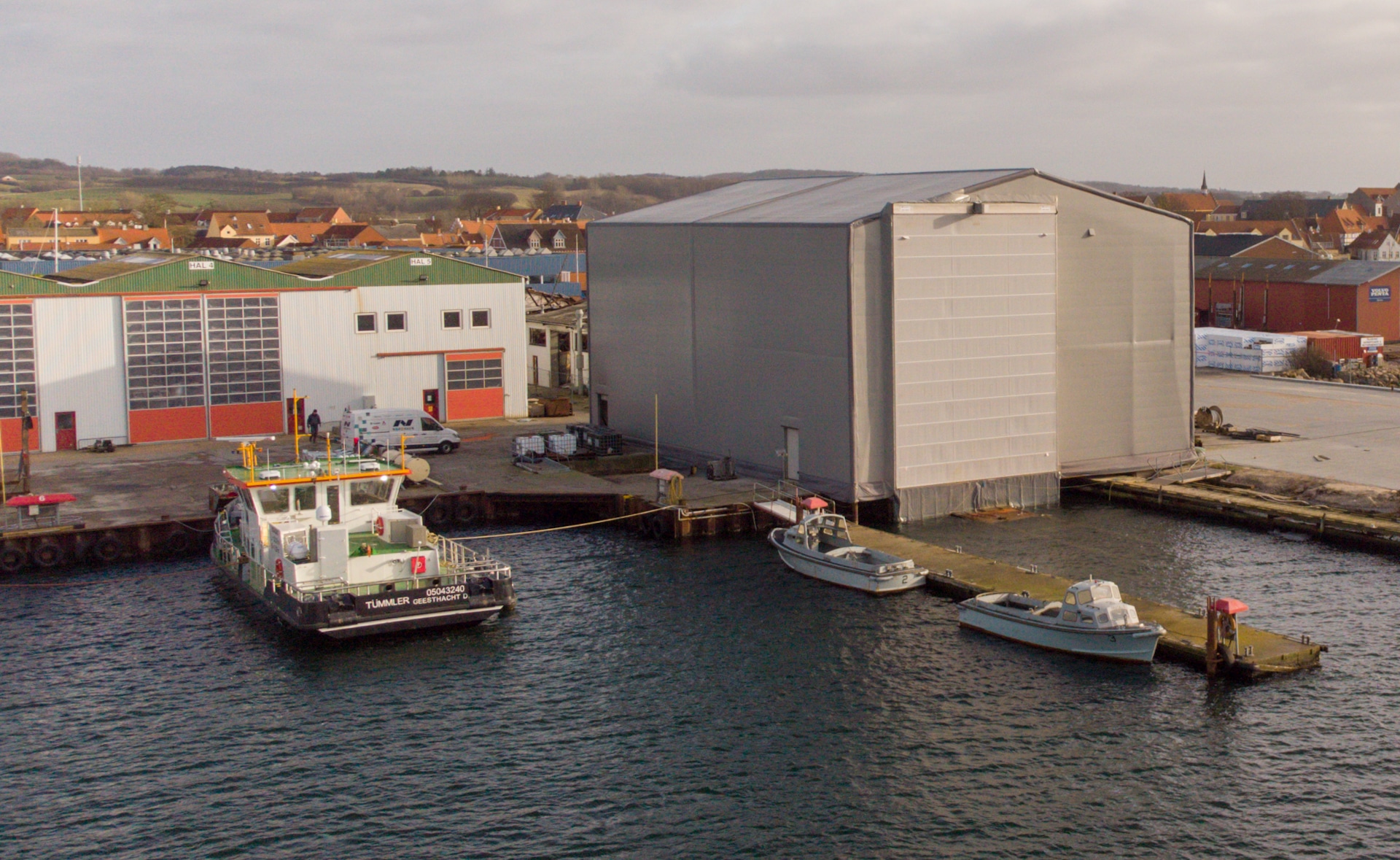 150 tons slipway
FAABORG VÆRFT A/S has a modern covered double berthing facility where ships up to 30 metres in length and weighing up to 150 tonnes can be landed.
The slipway is covered by an insulated hall which ensures that we can carry out all kinds of work, such as surface treatment, sandblasting and all kinds of composite repairs, repairs to steel and aluminium vessels in all weather conditions all year round.
We have many years of experience in the repair and maintenance of all types of composite, aluminium and steel vessels, and can take vessels of all kinds on board at very short notice.
Conversion and reflagging of vessels
Faaborg Værft A/S has over many years built up extensive experience in the reflagging of foreign ships, which have been converted and modified in accordance with the requirements of the Danish Maritime Authority and the rules of the classification societies. The experience with regulatory approvals has been gained not least from the company's many years of newbuilding programmes in all types of commercial vessels.
In 2020, we carried out a major refit of Miljøstyrelsens ships Sif and Frigg, which involved a total refurbishment of the two catamarans that the Agency purchased from foreign flags.
The modifications included the extension of the hulls and the installation of a new propulsion system.