A modern shipyard
+ 50 years of experience
Faaborg Værft A/S
is among Denmark's leading shipyards in the repair, maintenance and newbuilding of composite, aluminium and steel vessels. The yard was founded in 1970 as a fibreglass yard, but has adapted over the years and is today a major supplier to the maritime industry, public authorities and the yachting market.
We are an innovative and flexible shipyard with our own modern port facilities in Faaborg. Here we have workshops, good production facilities, a floating dock and a berth, where competent and specially trained employees within the relevant work groups serve the customers. We work according to classification societies such as DNV, Lloyd's Register of Shipping, RINA and Bureau Veritas. We are authorised by the Danish Maritime Authority and a supplier to the Defence and German authorities - and we are also approved by Hempel as an authorised osmosis repairer.
The environment is high on our list of priorities. We have developed manufacturing methods that have the least possible impact on the environment and we are aware that we can always do things better.
That's why we're developing and implementing new production and manufacturing methods, especially with our German partners, so we can keep delivering the best products to our customers.
NEWS FROM FAABORG YARD A/S
BDO og SparNord kårer Faaborg Værft A/S som "Succesvirksomhed" Nogen dage er bare bedre end andre. Sådan en dag er det i dag. Her til formiddag blev vi gladelig overrasket af Mogens Bunch-Nielsen fra BDO Faaborg, som kom forbi for at meddele, at vi er blevet kåret som...
read more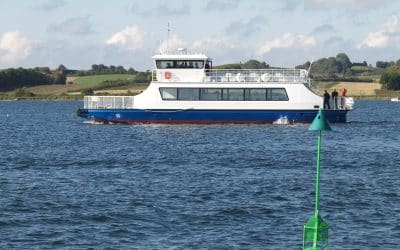 Elfærger er en stor klimagevinst Elfærgen M/S Sjövagen har sparet Stockholm for 1862 tons Co2 siden 2014. Det viser nye beregninger, som rederiet netop har foretaget på baggrund af snart 8 års erfaringer. Regnestykket taler sit eget sprog. Siden det stockholmske...
read more